About James Rohr, L.Ac.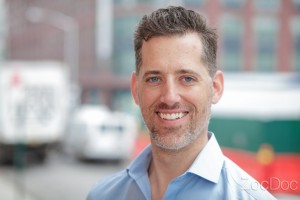 Pick up your copy of James' first book, Unlearning Stress: Creating an Easier, Healthier, More Balanced Life at Amazon.com right now!
James is dedicated to providing people the tools they need to live their best life possible. From his Holistic Mindset Coaching, clinical practice, mobile app development, lectures, articles, seminars, and his first book, Unlearning Stress: Creating an Easier, Healthier, More Balanced Life, he is uniquely focused on helping people attract and create amazing relationships with themselves, dating partners, spouses, and families, because when we are in good relationship with all things, we tend to feel much much better.
James uses his 20 years of energy medicine experience to offer a variety of services. His newest focus is an 8-week energetic overhaul to attract extraordinary relationships. You can see more about that here.
His dexterity with acupuncture means he is adept at treating anxiety, women's health, and stress-related diseases such as fatigue, insomnia, and irritable bowel. But the underpinning of all his approaches calls you back to your relationships.
James' first exposure to energy healing came when he began seeing various forms of energy, such as auras, at the age of 15. In order to understand and develop this special gift, he soon apprenticed to a Native American shaman. For the last 20 years, he has participated in, and led, ceremonies to deepen awareness and cultivation of the spirit. These teachings and ceremonial experiences are the backbone of his therapeutic and coaching practice. He is committed to creating sacred space for others seeking to awaken to their purpose and heal.
James received his Bachelors (BA) in Anthropology from Stanford University. He earned his Masters (MSTOM) in Chinese Medicine from Pacific College of Oriental Medicine. In addition to his shamanic training, highlights of his education also include: Training at Chengdu University of Traditional Chinese Medicine, apprenticing to Matt Callison, a leader in acupuncture for sports medicine and orthopedic disorders, completion of the Memorial Sloan Kettering Cancer Center training for Acupuncturists, and trained in the use of sound and vibrational therapy.
James has been the head acupuncturist and a frequent lecturer and Qi Gong instructor at Canyon Ranch Miami Beach. He has also been a meditation and mindfulness consultant at Scripps Center for Executive Health. Loyola University, He is also a former clinic supervisor and professor of acupuncture at Pacific College of Oriental Medicine in Chicago. He now maintains offices in Brooklyn and Miami Beach, and he is available for online and phone coaching.