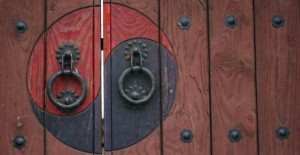 With over 350 acupuncture points, 200 herbal formulas, a variety of treatment techniques, linaments, exercises, and meditations, we customize our treatments to meet your needs. Contact us at 917-446-9868 for an initial visit and we will find the best treatment for you. See below for a sample of some of the treatments we have available:
Relationship Acupuncture: The foundation of great health is about making sure you are in harmony with your relationships. James' unique approach in this treatment is designed to rebalance your energy with the specific intention of attracting and up-leveling your relationships.
First-Time Acupuncture: Always been interested in trying acupuncture but didn't know where to look? Our board-certified, state licensed acupuncturists are excellent at introducing first-time clients to this 2,000 year old medicine. With painless needles and a comprehensive intake, you will get a specialized treatment that will leave you wondering why you waited this long to try it out.
Pain Relief: This acupuncture session combines the best in traditional Chinese medicine with modern sports medicine. Includes acupuncture, electro-acupuncture, moxibustion, and topical Chinese herbs as appropriate.
Check-in and Tune-Up Wondering what your body is telling you from a Chinese medicine perspective? This check-in and tune-up treatment is a great option for us to evaluate your energy and give you acupuncture, herbal, meditation, lifestyle, and exercise recommendations that are right for you. This is the ideal treatment once a month to once every three months to keep you feeling great all year round.
Topa Healing
This is the signature treatment for owner and founder of the Rohr Method, James Rohr. Topa is the Lakota word for four. In traditional Native American spiritual ceremonies the four directions are honored as part of the healing prayer. In this 100-minute comprehensive healing, Rohr uniquely combines the teachings and medicines from all four directions. Each personal and specialized session includes transformation through acupuncture, energy work, massage, and Native American shamanic medicine.
Rohr's first exposure to energy healing came when he began seeing various forms of energy, such as auras, at the age of 15. In order to understand and develop this special gift, he soon apprenticed to a Native American shaman. For the last 20 years, he has participated in, and led, ceremonies to deepen awareness and cultivation of the spirit. These teachings and ceremonial experiences are the backbone of his therapeutic practice, and the Topa Healing is the culmination of his learning. He is committed to creating sacred space for others seeking to awaken to their purpose and heal.
This treatment is ideal for people who have been at a cross-roads in their physical, mental, emotional, and/or spiritual life. Whether you've plateaued in your current treatment plans or you know that life has more to offer for you, the Topa Healing will realign your energy so you can begin to access the best parts of you.
This one-of-a-kind session includes your comprehensive health history, traditional Chinese medicine tongue and pulse evaluation, and auric field assessment to determine the best treatment plan for you.
Typical sessions include a combination of acupuncture, Rohr Method hands-on energy work, massage, guided shamanic experiences, rattles and drums, traditional herbs, and/or smudging. In addition, clients who receive the Topa Direction Healing will also be prescribed at-home practices and lifestyle recommendations that vary from specific meditations, Qi gong exercises, and/or herbal, supplement, or nutrition recommendations.
Sports Medicine Treatments
Game day Greatness—Looking for that edge on game day? Get this treatment 2-48 hours before game time. Utilizing methods perfected over 4,000 years, we stimulate points to focus the mind, eliminate fatigue, improve stamina, and activate the muscles so you can be prepared for whatever happens between the lines.
Injury Recovery—Struggling with nagging injuries? Still dealing with limitations in flexibility and range of motion? Can't move the way you want to? Acupuncture is used to minimize scar tissue, improve flexibility and quicken recovery time. We coordinate with your current physical therapists, massage therapists, chiropractors, and physicians to accelerate your recovery time.
Off-Season Optimization—Incorporate acupuncture into your offseason training program to help you stay healthy and reach your goals faster. Whether it is to slim down, speed up, bulk up, loosen up, or to maintain a healthy mind and body, we can help. With over 400 acupuncture points to choose from, our trained experts will find the points you need to get you feeling your best. Before or after your workouts, we tailor our treatments to fit your specific needs.
Strength and Agility—Using our combination of motor points, dry needling, and traditional Chinese medicine, we activate your muscle spindles to improve range of motion, strength and coordination. Our athletes often report feeling more confident on cutting and quick change of direction movements along with more explosiveness on the first step.
Rest and Recovery—Focusing on post-workout, post-game recovery, this acupuncture treatment is designed to help improve circulation so your muscles can recover more quickly. We may also apply a variety of Chinese herbal medicines to minimize any swelling or soreness and get you ready for the next game.
Get Centered—Addressing your unique needs, for both on and off the field issues, our Get Centered treatment focuses on your entire mind/body/spirit. This treatment is ideal when life off the field is negatively affecting performance on the field. The practitioner can address issues with sleep, stress, digestion, energy levels, mood fluctuations, and more with our unique blend of traditional acupuncture for the modern athlete.
Fertility Treatments
Get Pregnant Acupuncture and herbal medicine is used to support women's health and fertility. Acupuncture helps to regulate the cycle, promote ovulation, and create an ideal environment for fertilization to occur. Stop struggling and let us help you make your dreams come true.
IVF Support More and more research is showing that acupuncture can improve success rate of IVF transfers. Contact us today to find out how we can help.
Relax to Conceive Stress is a major cause of fertility problems. If you are feeling in a constant state of survival-mode, your body isn't going to be too concerned with reproduction. Acupuncture and herbal medicine is amazing at helping the mind and body calm down so you can create a more nurturing environment for conception to happen.