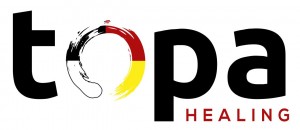 This is the signature treatment for owner and founder of the Rohr Method, James Rohr. Topa is the Lakota word for four. In traditional Native American spiritual ceremonies the four directions are honored as part of the healing prayer. In this 100-minute comprehensive healing, James uniquely combines the teachings and medicines from all four directions. Each personal and specialized session includes transformation through acupuncture, energy work, massage, and Native American shamanic medicine.
James' first exposure to energy healing came when he began seeing various forms of energy, such as auras, at the age of 15. In order to understand and develop this special gift, he soon apprenticed to a Native American shaman. For the last 20 years, he has participated in, and led, ceremonies to deepen awareness and cultivation of the spirit. These teachings and ceremonial experiences are the backbone of his therapeutic practice, and the Topa Healing is the culmination of his learning. He is committed to creating sacred space for others seeking to awaken to their purpose and heal.
This treatment is ideal for people who have been at a cross-roads in their physical, mental, emotional, and/or spiritual life. Whether you've plateaued in your current treatment plans or you know that life has more to offer for you, the Topa Healing will realign your energy so you can begin to access the best parts of you.
This one-of-a-kind session includes your comprehensive health history, traditional Chinese medicine tongue and pulse evaluation, and auric field assessment to determine the best treatment plan for you.
Typical sessions include a combination of acupuncture, Rohr Method hands-on energy work, massage, guided shamanic experiences, rattles and drums, traditional herbs, and/or smudging. In addition, clients who receive the Topa Healing will also be prescribed at-home practices and lifestyle recommendations that vary from specific meditations, Qi gong exercises, and/or herbal, supplement, or nutrition recommendations.