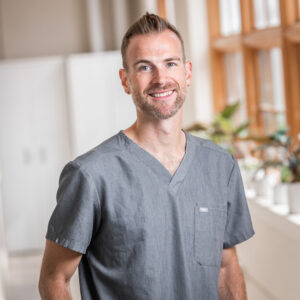 Bart Beckermann, L.Ac., M.Ac. Herbalist
I love helping people and I'm really good at it. I have been practicing acupuncture for over 10 years and have been a healer for longer than that. I have a master's degree in acupuncture from the Academy for Five Element Acupuncture, have studied Classical Acupuncture through the lineage of Dr. Jeffrey C. Yuen with Ann Cecil-Sterman and Evan Rabinowitz, and Chinese herbalism with Evan Rabinowitz and Andrew Ellis. I enjoy helping my patients through whatever illness, disharmony or ailment brings them through my door, and love witnessing their incredible capacity for transformation throughout the process.
I am skilled at treating pain of all sorts, whether acute or chronic, anxiety, depression, digestive issues, endometriosis, infertility, GYN issues, autoimmune disorders, and other complex chronic conditions. I also really like supporting pregnant patients through the pregnancy and postpartum.
I'm passionate about the magic that happens in the treatment room. No treatment is exactly the same, even if I am doing a treatment using the same points as another treatment that we have done in the past. This happens by being present as to the energy moving in the room and within my patients. The general feedback I've gotten from patients is essentially, "I have had acupuncture before, but it has never been like this." People feel the energy move, have the experience of healing as unique as the person themselves, and through this process, patients play an active role in their healing. I have the pleasure of actively witnessing and facilitating a healing energetic field, it's quantum physics in action.  The cool part is, it is not just theoretical; it is in the body. I know the channels and the points like the back of my hand, but I am always amazed when I insert an acupuncture needle in a point. Stuff moves, energy moves, experiences, past traumas, stuck patterns resolve. It's powerful, fun, and humbling to play a part in that.
I practice several modalities but they all sort of blend together in my treatments based on what the patient needs from a diagnostic perspective and what the patient wants to get out of a session. I practice acupuncture, Chinese herbal medicine, medical Qigong, spiritual healing, gua sha, cupping, and my own style of intuitive energetic manual release. My treatments are equally as physical as they are energetic or spiritual. It's also worth mentioning that if you have no desire for any of the woo woo energy, spiritual stuff, that's totally cool and I can still help you with your back pain or jaw pain, or whatever you are coming in for. I do it all the time!
When I'm not working, I love spending time with my wife and two lively children, hanging out in nature, camping, hiking, or swimming. I love listening to and seeing live music. I play the guitar and sing (though not as much as I used to). Riding motorcycles brings me joy, and I've recently gotten into plants. I'm in to living a life of joy and service.
Appointments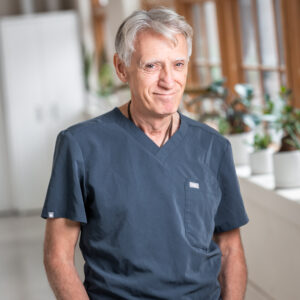 Robert Branch, L.Ac. MSTOM
I believe in natural, balanced healing for the body, mind & soul.
All are interconnected.
All are divine and capable of greater abilities than most can imagine.
I am a board-certified, Licensed Acupuncturist who is happy to bring 20-plus years of experience to Acupuncture Williamsburg. I received my training at Pacific College of Oriental Medicine where I earned a Master of Science degree in Traditional Oriental Medicine, encompassing both acupuncture and herbal medicine.
I specialize in treating pain, stress, anxiety, depression, and a wide variety of other health issues. I am also a certified medical Qi Gong instructor and practitioner and like to apply these special techniques to my acupuncture treatments.
I had the good fortune of being trained in acupuncture cancer care at the Bendheim Center for Integrative Medicine at Memorial-Sloan Kettering Hospital in New York City where I was honored to participate in cutting-edge clinical trials, as well as innovative patient care.
I grew up in Canada where I received a Bachelor of Psychology from the University of Waterloo. Soon after, I moved to the U.S. and earned a Master of Arts in Broadcasting and Film from the University of Kansas. I worked in the film and video industry in New York City for several years and while doing so, managed to maintain daily practices of Tai Chi and various studies of Qi Gong. These, along with a growing desire to help others, eventually led to my pursuit of acupuncture as a new, more rewarding endeavor. I now like to combine my use of Qi Gong technique with acupuncture in order to foster a deeper, more complete form of healing and wellness for my patients.
I continue to enjoy doing my daily Qi Gong exercises, Tai Chi and "Chi Running." Besides practicing healing arts and doing my exercises, I look forward to spending quality time at home with my wife, two daughters and two cats.
My approach to healing incorporates my belief in the energetic synthesis of mind, body, and spirit, always mindful of the effect each has on the "whole" person.
Appointments
Dr. Sarah Emily Sajdak, DAOM, L.Ac.
Hi, I'm Dr. Sarah Emily Sajdak (DAOM, L.Ac) and I think there's something about us creatives that attracts us to alternative medicine. We don't like to be limited by tradition and other people's systems don't typically work for us. We're always forging our own paths. And the Traditional Chinese Medicine holistic approach to health is very much about finding the unique path to health that works for you.
There is no "one-size-fits-all" prescription with what I do.
When we have our sessions together, we'll get into the details that traditional Western medicine doctors will never ask about. My questions might seem mundane at first, but I like to dig into the minutiae to see what may have been missed. Very often, it's a tiny detail that connects the dots and shows the way to heal.
If you're wondering what I mean, stick out your tongue! (and check the results with my Tongue Diagnostic Guide). You may find some surprising answers – and if you find more questions, we can talk about it on a free 10-minute call!
Yeah, Traditional Chinese Medicine is different. It takes the whole you – your body, your lifestyle, your eating habits, sleeping habits and stress into account. In fact, the first question I'll ask you is "Do you like your job?" because that alone can deeply affect your health.
A lesser known aspect of Traditional Chinese Medicine is working with energetic impressions – energy work, or balancing spiritual and physical disharmony. So I also observe things like how you move your body, the cadence of your voice, the shade of your skin, the color of your eyes, where your body stores weight — all of those and more tell me what may be out of balance.
Then we'll work together to bring you back into balance, so you'll feel like the best version of yourself.
My specialties include healing migraines, acne and fertility issues using a blend of:
• Acupuncture
• Herbs, supplements, and diet – the "food as medicine" approach
• Mindfulness & Mindset to reduce the stress that can block healing from happening
What is it like to have a session with me?
A lot of my clients tell me they feel profound, unconditional love when they leave my sessions that they carry into the rest of their weeks — that's a side effect, I guess? Others tell me it's like speaking to your intuitive best friend, who knows a lot about different ways to heal naturally.
In my coaching sessions (Traditional Chinese Medicine minus the in-person acupuncture), I will ask you questions to get to know the whole you. From there I will make recommendations of herbs, supplements and realistically doable lifestyle changes (ie. I'm not going to tell you to move from New York to a monastery, or change your high-stress acting job to rural chicken farmer). We will try things and see how you feel, moving towards what makes you feel better.
And in the process, you'll find that…
Your migraines decrease in frequency and severity (I used to have terrible migraines — they led me to Traditional Chinese Medicine!)
Your skin clears and brightens, and you'll notice that lines, acne, dryness, puffiness, and under-eye circles reduce, and skin tone evens out.
Your natural rhythms and fertility come back into alignment (because your whole self comes back into alignment).
Your body wants to be in balance. What I love about Traditional Chinese Medicine is that it uses every single tool to help you get there. You won't just fix your health issue. You'll change your life, and love every second.
Things I'm into:
• Breaking rules and questioning stories. So many of us put limits on ourselves that don't need to be there. I'm all about throwing out what doesn't work, and building a new system.
• Lions Mane and Reishi mushrooms are amazing for mood, mental clarity and energy.
• Not sticking your tongue out in photos. Once you know what you're looking for, it's way too personal (your tongue tells your whole life story!).
• Watercolor painting, drawing, clarinet, piano, ukulele (hey, I told you I was a musician!).
My qualifications:
• I hold a doctorate in Traditional Chinese Medicine and certificates in dermatology and fertility.
• I have a Master's degree in Traditional Oriental Medicine (MSTOM) at the Pacific College of Oriental Medicine.
• I'm nationally board certified (NCCAOM) in Traditional Oriental Medicine, acupuncture and Chinese herbal medicine.
• I hold state licensures for acupuncture in California and New York.
Appointments
Yona Eyal Yamin
不通這痛,痛則不通

"If there is free flow, there is no pain; if there is pain, there is lack of free flow."
My name is Yona Eyal, and I'm a Chinese Medicine practitioner with over a decade of experience in pain and stress management, somatic trauma recovery, and Chi Gong.

Originally from Israel, I'm deeply inspired and continuously curious about the way our bodies work, and the effects of our habitual routines on our emotional and mental well-being.

When working with clients, I try to open paths to healing as well as reconnecting with our own somatic experiences. In my studies, I have learnt numerous techniques to help reconnect, including mindfulness meditation, and sensory awareness; Acupuncture by itself gives us a precious opportunity to pause, rest and listen deeply to what is needed in order to heal. It is through these kinds of non-effort modalities that we can sink deeper into our own being and discover the inherent wisdom within our bodies, mind and well-being.

Though my fundamental training is in Ancient Chinese Medicine, after completing my acupuncture studies 12 years ago, I began to draw deep inspiration from learning additional modalities of healing, including Tai Chi Chuan, Yoga Breathing (Pranayama), Nervous System Co-Regulation, Unified Mindfulness by Shinzen Young, Somatic Experiencing™, and most recently – Sensory Awareness by Charlotte Selver.

I love helping people in a range of body-mind challenges, but not only; digestive problems, breathing difficulties, anxieties, sleep disorders and any other pain and health concerns. I also specialize in pediatrics and I love working with kids.

In addition to the classical acupuncture needling technique, I offer Chinese Herbs consultations, diet recommendations, and somatic work – self regulation and self inquiry.

In my free time I like to hike with the family, practice mindfulness, draw and paint, do improv comedy and move in as many ways as possible. I am excited to be part of Williamsburg Acupuncture and serve the community with the healing modalities of Chinese Medicine.


Yours,
Eyal Yona Yamin
Appointments